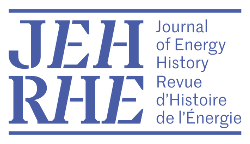 Business
Katayoun Shafiee, Machineries of Oil: An Infrastructural History of BP in Iran (Cambridge, MA: MIT Press, 2018).
At its birth in 1924 the French state endowed the Compagnie Française des Pétroles (CFP) with a quarter share of the Turkish (later Iraq) Petroleum Company. A joint venture between the big four American and British oil companies, IPC struck oil in Iraq three years later.
Energy is a rich concept that can analyze much of the evolution of societies over time.